Electronic Enlightenment — letters & lives online
. . . reconnecting the first global social network!
Electronic Enlightenment is the most wide-ranging online collection of edited correspondence of the early modern period, linking people across Europe, the Americas and Asia from the early 17th to the mid-19th century — reconstructing one of the world's great historical "conversations".
A subscription to EE will give you immediate access to 77,251 historical documents. Listen in on the first global social network as 10,178 historical figures discuss everything from religious tolerance to animal rights, vulcanology to classical archeology, economic modelling to celebrity culture.
---
EE update Autumn 2017
---
Electronic Enlightenment Scholarly Edition of Correspondence
Our latest update adds over 7,000 documents, bringing the total collection to over 77,000 items of edited correspondence!
Electronic Enlightenment Biographical Dictionary
Our latest update adds around 2,000 people, bringing the total collection to over 10,000 biographical entries!
EE now includes entries for people for whom we do not yet have correspondence, but who are connected with the existing collection. By providing "landing pages" for these people we want to encourage our readers to discover and contribute letters to the growing collection. Over the coming year we will be adding thousands more people to provide personal landing pages for authors of texts in the Oxford Text Archive (see below).
Oxford Text Archive
The Oxford Text Archive (OTA) — a major repository of tens-of-thousands of full-text works — has moved to the Bodleian Library to join with Electronic Enlightenment. These two outstanding collections are involved in the creation of a new scholarly resource: "Lives, letters & works". To celebrate the arrival of the OTA, and thereby begin this collaboration, we have linked more than 350 people, their letters, and full-text copies of their works — on the Search/Lives page look for "OTAwork" in the biography text field.
---
For details of the update please read the latest News-sheet.
---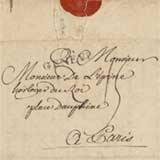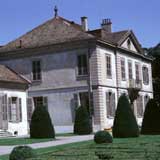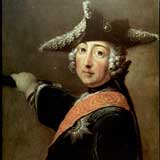 Not sure where to start? Then why not: