Electronic Enlightenment — letters & lives online
. . . reconnecting the first global social network!
---
Electronic Enlightenment is the most wide-ranging online collection of edited correspondence of the early modern period, linking people across Europe, the Americas and Asia from the early 17th to the mid-19th century — reconstructing one of the world's great historical "conversations".
---
Our latest update adds over 2,000 documents and 100 people!
For details of the latest update please read the News-sheet, a highlight of which is the correspondence of…
Françoise Paule Huguet de Graffigny (born 1695–died 1758), French novelist & playwright.
Famous as the author of the novel Lettres d'une Péruvienne (1747). After the success of her sentimental theatrical comedy, Cénie (1750), she became the world's best-known woman writer.
A subscription to EE will give you immediate access to thousands of edited documents. Listen in on the first global social network as 10,232 historical figures discuss everything from religious tolerance to animal rights, vulcanology to classical archeology, economic modelling to celebrity culture.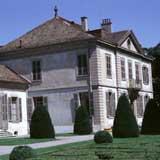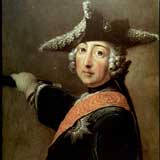 Not sure where to start? Then why not: