Collaborate: visualizing information
Electronic Enlightenment welcomes collaboration with other online scholarly projects.
For example, we are sharing metadata on letter locations with the Mapping the Republic of Letters project based at Stanford University, which will enable both projects to provide visual representations of the movement of correspondence across time and space.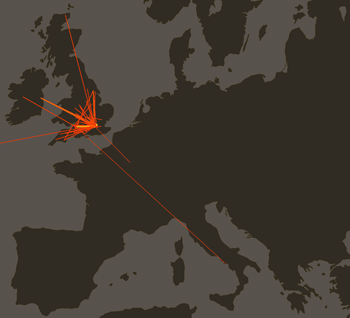 Detail of Alexender Pope's correspondence network
---
If you are interested in exploring links between your project and the Electronic Enlightenment Project, please email to discuss .